ApolloOne - Photo Video Viewer
By Anogeissus Limited
Click on "Download Now" button under Icon to download this content for Free
Description
Designed from the ground up as a fast, efficient and feature rich media viewer. ApolloOne uses advanced Operating System features such as multi-threading, Grand Central Dispatch, and Core Image graphics to ensure app responsiveness.

HEADLINE FEATURES:

1. Rapid viewing of all photos/videos in the folder and subfolders by simply double clicking on a single photo anywhere on the system (if you have added Macintosh HD volume to Places).

2. Ultra-fast camera RAW preview engine.

3. Rotate, mirror, flip photos and video instantly.

4. Fluid Swipe photo viewing mode with Trackpad and Magic Mouse support (just like you would view photos on the iPhone or iPad).

5. Supercharged EXIF inspector with comprehensive information. You can change font size or perform quick search on the information on this screen.

6. Powerful slideshow function with 12 GPU-accelerated transition effects and many user configurable options. Slideshow runs on full screen or in a window(1).

7. Locate actual address by using GPS coordinates embedded in JPEG, RAW or video files. You can update (or add) GPS coordinates by simply dragging the pin to another location on the map.

8. Display camera AF points and detected faces and magnify them for checking focus and cycle through them quickly (on supported cameras).

9. Tag and rate files for copy / move / trash operation. You can tag or rate files quickly using keyboard shortcut keys. File rating uses IPTC/XMP compatible Rating field.

10. File filtering and sorting with 2-level sort key.

11. Sharing with Facebook, Twitter, Sina Weibo, etc. and AirDrop.

12. User customizable Toolbar.

13. Context menu for frequently accessed functions and the ability to send the photo or camera RAW file to an external editor.

14. Spotlight indexing of photos, with address location and user selectable EXIF info for indexing. Photos can be searched quickly via Finder.

15. Accurately capture video frame as JPEG from video, including 4K video.

OTHER FEATURES INCLUDE:

- Pixel Perfect Photo (PPP) scaling engine with Lanczos filtering.

- Advanced file caching for fast photo browsing.

- Quick EXIF info simply by glancing at the status bar.

- Zoom ratio and pan position are maintained when viewing across photos in the list.

- Full support of Trackpad, Magic Mouse, and 3rd party mouse with scroll wheel (swiping, pinch zooming, panning, rotation)(2).

- Support retina displays.

- Support various color spaces, including sRGB, Adobe RGB and ProPhoto RGB.

- Support drag-and-drop of multiple files and folders into the main window and dock icon.

- Support SRT subtitle file for video playback.

- Ability to delete the camera RAW file together with the JPEG file, or delete just the RAW file, leaving the JPEG file alone. Files can be recovered from the Trash with the Put Back function(3).

- Unique HUD display - maximizes image display area.

- Support playback of videos taken with most digital cameras(4). You can pan and zoom the video with the trackpad during video playback.

- Ability to play animated GIF files.

- Focal length conversion to 35mm film. The app has built-in support for over 6000 digital cameras.

- UI is localized in 10 languages (English, French, German, Dutch, Italian, Spanish, Japanese, Traditional Chinese, Simplified Chinese and Korean).

SYSTEM REQUIREMENTS:

- macOS version 10.9 (Mavericks) to 10.13 (High Sierra).

Notes:
1. Slideshow in a window is not supported on macOS 10.10 (Yosemite).
2. Two-finger zooming and image rotation with arbitrary angle are only available on Mac with a Trackpad.
3. User script needs to be installed via the Preferences panel in order to enable the Trash Put Back feature.
4. AVCHD video codec (.mts files) is currently only supported on macOS 10.11 El Capitan, 10.12 Sierra, and 10.13 High Sierra.
...More
What's new in Version
2.0.4
NEW FEATURES

Release 2.04:
- Auto Advance mode will now act as camera tethering mode by displaying the newly captured image if camera tethering plug-in software writes the image file into the folder being viewed by ApolloOne.
- New Advanced option for switching to Contact Sheet by double clicking on the main window.
- GPS marker is now displayed on video thumbnails.
- Histogram can now be displayed in full on Macbook Air/Pro with 900/1800 dots vertical resolution.
- Updates ExifTool to version 10.74.
- Various enhancements and bug fixes.

Release 2.03:
- Adds Shuffle Playback for slideshow (requires Full Version Upgrade).
- Improves Retina display support.
- Updates ExifTool to version 10.67.
- Performance improvements and bug fixes.

Release 2.0.2:
- New: You can now edit metadata (EXIF, MakerNotes, IPTC, XMP) easily using the Inspector (requires Full Version Upgrade).
- Fixed a bug where the keywords are wiped out after changing Rating or GEO Tagging.
- Updates ExifTool to version 10.65.
- Performance improvements and bug fixes.

Release 2.0.1:
- Added slideshow controller and slideshow music playback.
- Added GPS marker in thumbnails when GPS coordinate data are detected in the files.
- Added file filtering for files with or without GPS data.
- Fixed a crash experienced by some users when migrating from the previous version of the app.
- Updates ExifTool to version 10.64.
- Performance improvements and bug fixes

Release 2.0.0:
- ApolloOne is now free to download and the advanced features are unlocked via In-App Purchase.
- New user configurable Places in the folder Browser (requires In-App Purchase).
- New Auto Advance mode, allows fast culling of images.
- New horizontal bar mode for the Filmstrip.
- New options under Advanced setup.
- New built-in fast RAW decoder. You can now see the image data as captured by the camera's sensor.
- New Toolbar items: Finder Tag filter, Rating filter, and built-in RAW decoder on/off toggle.
- Adds support for HEIC images and HEVC videos on macOS High Sierra.
- Adds support for XMP sidecar file for videos and camera RAW files. It is now compatible with XML files created by other photo editing applications.
- Adds implicit auto saving of EXIF orientation value if user changes the orientation of JPEG or RAW files.
- File creation date is now preserved after Rating, GPS data update.
- Updates ExifTool to version 10.62.
- Performance improvements and bug fixes.

Love ApolloOne? Please give us a review! We're reading every comment, review, and your thoughts and suggestions will help us improve ApolloOne.

Need help or want to send us feedback? Please contact us at [email protected] We can't respond to App Store reviews so please email if something seems broken.
...More
Customer Reviews
Changed My Work Flow
I've always had issues with Lightroom when it came to viewing my raw images—Until of course I purchased Apollo! I've tried them all, including Photo Mechanic, but AOne is without a doubt the best of the lot, and is almost a steal at these prices. I cull my pics quickly and the app has nice little features like a way to check where your focus point was so you can figure out if you are having any focusing difficulties.

I had some issues at first, but Albert did a fantastic job of getting me up and running. Who said that a small developer can't offer excellent support?

Get this App, it will make your photo processing so much smoother.
...More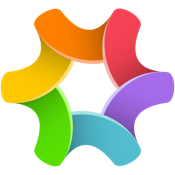 Download for Free
4 Archived versions available
This app is designed for OS X
Mac App Store Price: Free

Category:

Photography (Mac)

Updated:

Jan 09, 2018

Version:

2.0.4

Size:

14.5 MB

Language:

English, Dutch, French, German, Italian, Japanese, Korean, Simplified Chinese, Spanish, Traditional Chinese

Seller:

Anogeissus Limited
© 2015-2017 Anogeissus Ltd.
Requirements: OS X 10.9 or later, 64-bit processor
Top in-app purchases
Full Version Upgrade

$9.99

One Month Trial

$0.99