LumaFusion
By Luma Touch LLC
Click on "Download Now" button under Icon or Open AppAddict app on iDevice to download this content for Free
Description
LumaFusion is the most powerful multi-track video editor ever created for mobile devices. Used by mobile journalists, filmmakers and professional video producers to tell compelling video stories, LumaFusion gives you all of the power and flexibility to create your video story, and our tutorial videos make it easy to get going quickly and master its amazing tools.

EDITING
• 3 video/audio tracks for photos, videos, titles and graphics
• 3 additional audio tracks for narration, music and sound effects
• Insert and overwrite editing and trimming with professional tools like anchored clips and slip-trim
• Dozens of transitions including dissolves, slides, pushes, wipes and specialty transitions

EFFECTS
• Dozens of video effects including Chroma Key (green screen, blue screen or any color)
• Powerful color correction tools, including a 5 point level editor
• Select from included LUTs (color looks) like FiLMiC deLog or import your own .cube or .3dl files
• Layer effects, color and LUTs in any order to create an endless variety of effects
• Add unlimited keyframes to animate your effect or color at any frame

SLOW AND FAST MOTION
• Create slow motion/fast motion forward and reverse
• Fully supports 120 and 240fps slo-mo video files and time lapse video files

AUDIO
• Live Audio Track Mixer – listen to your mix while adjusting levels
• Fill-from-left and fill-from-right configurations for dual-mono audio captures
• Select from multiple audio tracks (perfect for iOS 11 screen recordings)
• Auto-ducking makes it easy to duck background music during dialog
• Keyframe audio levels and panning for perfect fades
• Audio Effects can be added to your clips
• Royalty-free curated music library with 7 music genres + logo stingers

TITLER
• Create multi-layer titles with text, shapes and images
• Adjust font, color, face, border and shadow
• Import new fonts with "Open-In"
• Save and share title presets or styles

PROJECT MANAGER
• Create projects with wide variety of aspect ratios (landscape, portrait, square, film) and frame rates (18 to 60 fps)
• Duplicate, add notes, color-tag, search and sort your projects for easy organization

MEDIA LIBRARY
• Use media directly from Photos, drag-and-drop from other apps, or quickly import multiple files from cloud storage
• Import from SanDisk iXpand flash drives and SMB network drives including Western Digital Wireless Pro
• View detailed information and metadata about your media
• Rename, add notes, color-tag and pre-trim clips in the library

SHARE
• Easily share movies everywhere, including social media sites, cloud storage, SanDisk iXpand flash drives, and SMB network drives including Western Digital Wireless Pro
• Export at a variety of resolutions and qualities up to 4K (on supported iPhones and iPads), and a wide range of frame rates
• Quickly share a snapshot photo of any frame in your project to the Photos app
• Include VR metadata for exporting 360° videos

WE SUPPORT OUR CUSTOMERS!
• Join the support forums at forums.luma-touch.com (registration code 4fusion90) or contact us directly at [email protected]
• Watch dozens of great LumaFusion tutorials on http://luma-touch.com/tutorials
...More
What's new in Version
1.5.1
• Fixed incorrect app name localization

LumaFusion 1.5 is a huge update with important features, improvements and bug fixes.

NEW
• Cropping. Fully keyframable cropping in the Frame & Fit editor is perfect for split screen and other amazing effects.

• Chroma Keying. Presets for green screen, blue screen and luma key, as well as controls for custom keying.

• Network Drive (SMB) Support. Import and export directly from Network Drives (SMB) including Western Digital Wireless Pro drives

• SanDisk iXpand Flash Support. Import and export directly from SanDisk iXpand flash drives

• Support for media files with multiple video and audio tracks. Video track can be selected in Frame & Fit, Audio track can be selected in audio tool. If you detach audio for a clip with multiple tracks, the 'alternate' track will automatically be selected. Great for use with iOS 11 screen recordings that have both internal audio and microphone recording.

• Automatic project backups. Automatic backups when leaving the app or opening the project manager. Restore a backup using the Files app by selecting it from the LumaFusion Project-Backups folder. Control the number of backups per maintained per project in Settings.

• Drag-and-drop support. All supported file types (media, fonts, styles, LUTs, etc) can be dragged-and-dropped into LumaFusion

• Import and export from iTunes File Share

• 2:3 aspect ratio added

• Export to 'Rendered Movies' folder in the LumaFusion library, making it easier than ever to do multi-pass workflows



IMPROVED
• Blend slider added to LUT and other effects

• Added rotation control to control list in Frame & Fit. Rotation control is easier to use (just drag left and right)

• Changed timeline logic to always ripple the main track when inserting transitions, making it easier for most users (you can change this in Settings)

• Continue browsing the library while the project manager is open

• Improved breadcrumb control makes it easer to browse in library and when importing

• Export remembers the last folder selected for each destination

• Folder selection on export is more consistent, and you can create folders for most destinations


FIXED
• Fixes for audio pops on export and issues during playback
• Fixes for blank preview
• Archives now properly store images and custom fonts from titles
• Added button to save image layer to user image presets
• Layer names are properly updated in controls as they are changed
• Numerous additional fixes to user interface and functionality (see the complete list on our forums)


In upcoming releases we'll continue adding new features, and will continue to enhance every aspect of LumaFusion. We look forward to your feedback. Join our forums at forums.luma-touch.com (registration code 4fusion90) or contact us directly at [email protected]
...More
Customer Reviews
Mobile Video Editing for Pros
For all the pros looking for something more robust than iMovie this is your go to! Even supports the new 4K 60 rendering format which is amazing for a $20 app if you were thinking of purchasing don't hesitate! Just invest in yourself and your projects and memories this app is worth every dime with great dev support which I'm sure will continue for years to come! Love Luma Fusion!
Amazing
AMAZING! My only suggestion would be for the developers to try adding the ability to sync using the audio (auto syncing external audio to video) I use this to edit multicamera live music videos and it would be a great addition to an already great app.
The best mobile editing app you can have period
There are no apps that rivals this app this is the greatest investment I've ever made for mobile video editing period! And this update with green screen is a dream come true thank you soooo much for updates devs!!!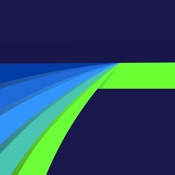 Download for Free
2 Archived versions available
This app is designed for both iPhone and iPad
iTunes Price: $19.99

Category:

Photo & Video

Updated:

Jan 15, 2018

Version:

1.5.1

Size:

145 MB

Language:

English, Dutch, French, German, Italian, Japanese, Russian, Simplified Chinese, Spanish

Seller:

Luma Touch LLC
© 2018 Luma Touch LLC
Requirements: Requires iOS 10.3 or later. Compatible with iPhone, iPad, and iPod touch.