AppGenome - create desktop app from any Website!
By Yuriy Georgiev
Click on "Download Now" button under Icon to download this content for Free
Description
Forget about all those "app for" apps.

AppGenome will let you set your own URL, browser agent type (mobile or desktop) and will create your own desktop app that will stay in your menubar.

AppGenome supports ALL web sites available on the internet.

Features:
- Generate multiple web based apps as desktop menubar applications
- Set your own URL of any web page or web app
- Manually set your agent type (browser type): desktop or mobile. This way you choose which version of your website of choice AppGenome to load.
- Auto-height detection (automatically calculates the height of your desktop and decreases the height of the window accordingly)
- Manually set the width of the popup window so you can find the best width for each web site
- Innovative navigational menu with controls and "scroll to top" button that will show and hide based on your mouse position
- Shows the original website Favicon on the menubar for better reference
- Custom right-mouse-button menu that enables you to perform additional actions (set the current page as App's origin, copy the URL to pasteboard, open in default browser)
- Supports files browse & upload
- Mini quick real-time preview of the links when you click with the middle mouse button (scroller) or pinch with your trackpad
- File download support

NOTE: AppGenome supports only one web page at a time

AppGenome also comes with list of preset sites and web apps for you:
- Facebook
- Twitter
- Reddit
- Youtube
- Vine
- Yahoo Weather
- AccuWeather
- New York Times
- Google Drive
- Dropbox
- Gmail
- Yahoo Mail
- Movienr
...More
What's new in Version
1.4.2
- several minor updates
...More
Customer Reviews
Doesn't save passwords, breaks websites
I thought this might be a good solution for my office's time tracking portal. I was wrong.

• Safari passwords are not supported, so you have to re-type your login information. Everything. Every. Single. Time.
• The webpage doesn't even fully load. The title bar shows up, but none of the content. I know this is potentially a weird website bug, but there are no issues in any other browser I've tested.

Simply put, AppGenome doesn't work. Don't waste your money.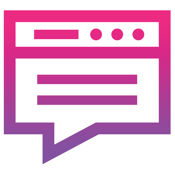 Download for Free
1 Archived versions available
This app is designed for OS X
Mac App Store Price: $5.99

Category:

Utilities (Mac)

Updated:

Mar 26, 2017

Version:

1.4.2

Size:

0.5 MB

Language:

English

Seller:

Yuriy Georgiev
© Devotion8 LLC
Requirements: OS X 10.11 or later, 64-bit processor