Capto: Screen Capture & Record
By Global Delight Technologies Pvt. Ltd
Click on "Download Now" button under Icon to download this content for Free
Description
Capto is a new screen capture, screen recording and editing app suite that's perfect for creating informative and compelling captures.

Instantly record a video of your screen or take a screenshot, edit it and share at the press of a button. The app has a broad range of image and video editing tools as well as an easily navigable folder-based organizer for your screen captures. You can also setup instant sharing to all popular platforms like YouTube, Dropbox, Tumblr, FTP/SFTP servers and more by signing into them just once inside Capto.

Your imagination combined with rich onscreen content can be effectively used for designing Professional Tutorials, Vlogs, Educational Lessons, Design Concepts and more.

Fullscreen and Selection Capture | Webpage Capture

You have the choice of taking fullscreen image captures or select portions with Capto's flexible screenshot options. For saving a webpage with one click, use your own supported browser or use Capto's easy-to-use browser.

Fullscreen and Region Recording |Timed Recording

Record your entire screen or select portions in full HD at 60 FPS along with clear audio. Capto also has a video capture feature for your iOS device. You may also set up a timed recording that records for a predetermined amount of time.

Video Recording | Tutorial Video Making

Make your tutorial videos more interactive. Record your own video while the screen recording continues in parallel. Get to choose from either the system camera or an external recording device for desired input. Resize the video as per your need and re-position it across the screen to make the tutorial more effective.

Video Editing | Annotations

Capto's powerful video editing suite gives you all the tools necessary to Cut, Join, Trim or Crop videos. In addition, you can add annotations to make your captured videos much more professional and detailed.

Audio Recording & Editing | Individual Track Control

Record crystal clear audio from either the system or the microphone and get better control over the output. Use the individual track control to adjust the inputs from the system and the mic separately and bring the best out of the audio.

Image Editing | Annotations

Capto has a fully featured image editor to enhance and create informative images. Highlight, Annotate, correct, or adjust the properties of your captured screenshot and make them stand out.

Smart Collection Folder | File information

Capto comes with an easy file manager for easy storage and retrieval of screen captures and recordings. Every screenshot and video you take is sorted into smartly labeled folders that can also be customized.

Online Platform Sharing | Server Sharing

Instantly share or upload screenshots and screen recordings to your favorite services like Facebook, Tumblr, Dropbox, Evernote, YouTube and more directly with a single click. Capto also supports FTP/SFTP server uploads.

Please follow Capto on social media for news, updates and tips.

Twitter - @CaptoForMac
Facebook - CaptoForMac

You can email us at [email protected] with your queries or suggestions and we will be glad to assist you.

If you like Capto, please keep your support coming in by leaving a positive review and rating on the Mac App Store. We appreciate it!
...More
What's new in Version
1.2.7
Thank you for using Capto. Here's the latest update, which is compatible with High Sierra and includes following fixes:

· Fixed an issue related to drag and drop from Capto Organizer to other applications.

· Minor defect fixes related to scaling down 2x retina images while exporting.

· Fixed a glitch that was causing problem in capturing frontmost window

· Minor defect fixes.
...More
Customer Reviews
Degraded functionality
Used to work well. But now capturing what you've actually outlined in a rectangle is hit-and-miss. Mostly 'miss'. In the past, this was not an issue but now (v 1.2.7), the rectangular selection capture will capture the specified rectangle size, only from a window that the rectangular selection has not selected. Meaning, for example, you can select an area of a browser for capture, double- and triple-check that the rectangular selection is what you want…and then go to the Capto UI and see in the Organizer that it captured the size right, but from some random other window of a different running app. Also, from the Capto UI Organizer, the export function almost never actually places the file where you've specified. Usually 1 or 2 directories above where you've specified. Later, Capto...
...More
Capto
Capto is the perfect tool for collecting screen snips. I use it a lot to capture guitar clips on the internet. Grate practice file
Popups Galore
Inerrupts workflow with pathetic "give us 5 stars" feedback begging. Automatic one star rating.
Avoid at all costs and use an app that respoects the workflow.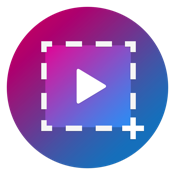 Download for Free
2 Archived versions available
This app is designed for OS X
Mac App Store Price: $29.99

Category:

Video (Mac)

Updated:

Oct 31, 2017

Version:

1.2.7

Size:

26.9 MB

Language:

English, French, German, Spanish

Seller:

Global Delight Technologies Pvt. Ltd
© 2008 - 2017, Global Delight Technologies Pvt. Ltd.
Requirements: OS X 10.10 or later, 64-bit processor