My PlayHome Hospital
By PlayHome Software Ltd
Click on "Download Now" button under Icon or Open AppAddict app on iDevice to download this content for Free
Description
* #1 Best Selling Kids App in over 50 countries!
* Editor's Choice Award - Children's Technology Review
* 5 stars - Common Sense media
* Best Pick Award - TechWithKids.com
* 5 stars - PappasAppar.se

-----------------------------------------------

New from the creators of the award winning "My PlayHome" series!

Welcome to the My PlayHome Hospital!

Want to be a doctor? Check your patient's heartbeat with the stethoscope! Give prescriptions and medicines in the doctor's room. Change the blood bags in the Emergency Room!

Want to play patient? Get your arm bandaged! Get an X-Ray! Recover in a comfortable hospital room and get served a hot meal!

"My PlayHome Hospital" has no time limits, scores or power ups. Just free play that powers your child's imagination.

"My PlayHome Hospital" is also fully integrated with the original "My PlayHome", "My PlayHome Stores" & "My PlayHome School" apps, so characters and objects can seamlessly pass between apps, creating an ever bigger world to explore and play.


-----------------------------------------------

▶ NO IN-APP PURCHASES!
▶ NO 3RD PARTY ADVERTISEMENTS!
▶ NO SOCIAL NETWORKS, PUSH NOTIFICATIONS OR REGISTRATION!

-----------------------------------------------

...Just hours of imagination driven play!

-----------------------------------------------


-----------------------------------------------
http://www.myplayhomeapp.com/
http://www.facebook.com/playhome
http://twitter.com/myplayhomeapp
...More
What's new in Version
3.2.2
iOS 11 compatibility fix
...More
Customer Reviews
My Play Home/Stores/School/Hospital
I have been playing the game series since I was about 8 or 9, and I'm 14 and I still love them! They are great to play whenever you have no Wifi or good connection, but sometimes it bores you. I would suggest maybe adding a restaurant, a pet-store, teenagers, Hollywood, an edit button where you can edit the characters. I would also add an airport, mall, and a pool. Anyways, great game! When I'm older and I have kids, I will definitely show them this game!
My playhome ideas
I love your PlayHome games its fun to play with friends, why dont u add some more houses and babies with teenagers, and add a new food restaurant and in the super market, you can add a person has no face or clothes or skin color and type "tap to edit" at it and let kids enjoy your playhome games, you can add cars add on the cars "pay one dollar" or "two dollars" on them, wish u can add that
9 year old girl
So I had a Friend who loved All the My playhome apps I loved them too I would play them on her iPad one day she noticed nothing new was happening then she deleted the apps I was like 😧 I was so upset even though I had the apps now she never plays the games ever in her life she was like 7 when I met her so please add some updates I mean I do like the games that's all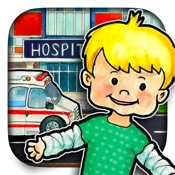 Download for Free
11 Archived versions available
This app is designed for both iPhone and iPad
iTunes Price: $2.99

Category:

Entertainment

Updated:

Dec 01, 2017

Version:

3.2.2

Size:

223 MB

Language:

English, Arabic, Chinese, Danish, Dutch, Finnish, French, German, Hebrew, Italian, Japanese, Korean, Portuguese, Russian, Simplified Chinese, Spanish, Swedish, Traditional Chinese

Seller:

PlayHome Software Ltd
© Shimon Young
Requirements: Requires iOS 5.1.1 or later. Compatible with iPhone, iPad, and iPod touch.