OmniOutliner 5
By The Omni Group
Click on "Download Now" button under Icon or Open AppAddict app on iDevice to download this content for Free
Description
This is OmniOutliner 5: a flexible, svelte, and focused app for creating, collecting, and organizing information and ideas. OmniOutliner Essentials is simple—everything you need to get started. Pro adds powerful features like smart columns, password protection, keyboard shortcuts, and plenty more. Try out both for free!

Use an outline to put structure on new ideas, rearrange them and construct beautiful documents for sharing with built-in themes. But it's way more than just an outlining tool—you've got multiple columns, smart checkboxes, pop-up lists, and a fantastically rich styles system.

Draft a simple to-do list, create an agenda for a meeting, take notes, plan events, write anything from diaries to screenplays, or any other task that calls for structured text.

FREE TRIAL (AVAILABLE VIA IN-APP PURCHASE)

With the free two week trial, you can try all of the features of Essentials and Pro. After the trial, you can continue to use OmniOutliner to view documents for free.


ESSENTIALS EDITION FEATURES (AVAILABLE VIA IN-APP PURCHASE)

• Filters: Use the search field in the toolbar to do a quick keyword filter.
• Document Stats: Row, word, and character count are displayed in the bottom bar.
• Distraction-Free Mode: Automatically hide the toolbar when switching to full screen.
• Side Margins: drag the margin borders to set the width of your outline independent of your display width.
• Cell Highlight: The cell being edited is indicated by a highlight on the left edge to give you more context.
• Touch Bar: Use and customize the Touch Bar for quick access to features.
• Dark Mode: OmniOutliner's UI adapts to match your document theme.
• Bottom Padding: You'll no longer be stuck typing at the bottom of the window with the extra padding added below outlines.
• Typewriter Mode: Keep your eye line constant by keeping the active row in the middle of the screen.
• New File Format: OmniOutliner 5 uses a new .ooutline format: a flat (zipped) file that is more compatible with third-party cloud platforms.
• Pro Document Compatibility: Documents with Pro features are fully viewable in Essentials, along with an option to import a copy that removes all Pro content.


PRO FEATURES (AVAILABLE VIA IN-APP PURCHASE)

• Filters: Create and save complex filters based on status, column data, and boolean operations.
• Password Encryption: Add a password to secure your documents (AES-256 encryption).
• Slide-in Sidebars: In full screen, moving the cursor to either edge of the screen makes the sidebars appear temporarily.
• Style Preview: A preview of the style you are inspecting is shown at the top of the inspectors.
• Multiple-Row Focus: Focus on multiple selections by command-clicking them in the section list.
• Resize Column to Fit: Select a column and have OmniOutliner adjust the width with the Resize to fit button in the Column Type Inspector.
• Specify Column Widths: The Column Inspector now has an editable field for the width. Columns can also be set to resize with the window or be set to a specific width.
• Keyboard Shortcuts: Easily customize shortcuts to your own liking.
• Excel Export: Export to xlsx format.

For video tutorials and other information, please visit our website!

If you have any feedback or questions, we'd love to hear from you! The Omni Group offers free tech support: you can reach us by email at [email protected], by phone at 1-800-315-6664 or +1-206-523-4152, or on twitter at @omnioutliner.

Thank you!
...More
What's new in Version
5.2
OmniOutliner 5.2 adds automation support through JavaScript and improves general performance. This release requires macOS Sierra or newer.

• Automation: OmniOutliner now provides automation via JavaScript in addition to AppleScript. With the simple activation of a script you can programmatically create content and structure, conditionally change styles, or manipulate existing content. See examples and learn more at omni-automation.com.
• Performance: Multiple changes to improve overall performance when opening and using larger files.
• Internationalization: Fixed a frequent crash occurring with some input methods on Touch Bar MacBook Pros with macOS High Sierra.
• Exports: Expanded PDF attachments in HTML and HTML (Dynamic) exports will render inline when browser support is available.
• Exports: Improved efficiency of docx, xlsx, and pptx export conversions.
• Exports: Fixed multiple style related bugs in the docx and xlsx exporters.
• Exports: Fixed layout issues in the HTML and HTML (Dynamic) exporters when viewed in Chrome or Firefox.
• General: Toolbar buttons display their tooltips on hover.
• General: A link to the signup page for the Omni Newsletter has been added to the Help menu.
• Inspectors: Fixed the Handle label not fully displaying on non-retina screens with macOS High Sierra.
• Internationalization: Fixed a frequent crash occurring with some input methods on Touch Bar MacBook Pros with macOS High Sierra.

If you have any feedback or questions, we'd love to hear from you! The Omni Group offers free tech support; you can email [email protected], call 1–800–315–6664 or 1–206–523–4152, or tweet @OmniOutliner.

If OmniOutliner empowers you, we would appreciate an App Store review. Your review will help other people find OmniOutliner and make them more productive too.
...More
Customer Reviews
Wow, cannot believe the makers of omnifocus are behind this product
This outliner app is just clunky and awful. I don't understand the glowing reviews. Try editing an outline at all or dragging parts of the outline around. You just can't. Or at least I couldn't drag a subheading from one top-level heading to another. I had to cut, paste, maneuvre, and pray. Also, Select all doesn't work, but you can hold down shift and select multiple items individually? Did anyone take the 30 minutes it takes to just try super basic functions? Not great to introduce friction into an outlining app.

I feel like I'm back in the early/mid-nineties when drag and drop wasn't universal and people were just figuring out intuitive elements of the UI. This outliner app has none. And for $10? No thanks. I'd rather outline things in Omnifocus, as dumb as that sounds, but it's an embarrasingly superior app for the task. Ken claimed on a recent podcast that Omnifocus was born out of people using Omnioutliner for task management. If I hadn't heard this I would have completely assumed the opposite.
...More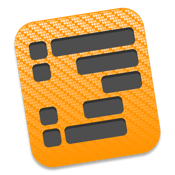 Download for Free
4 Archived versions available
iTunes Price: Free

Category:

Productivity (Mac)

Updated:

Nov 16, 2017

Version:

5.2

Size:

38.9 MB

Language:

English, Dutch, French, German, Italian, Japanese, Korean, Portuguese, Russian, Simplified Chinese, Spanish

Seller:

The Omni Group
© 2000-2017 The Omni Group
Requirements: macOS 10.12 or later, 64-bit processor
Top in-app purchases
Free Trial

Free

Unlock Essentials

$9.99

Upgrade to v5 Pro

$29.99

Unlock Pro

$59.99

Upgrade from Essentials to Pro

$49.99

Free upgrade to v5 Pro

Free

Upgrade to v5 Essentials

$4.99

Upgrade from Essentials to Pro with discount

$24.99