Friday - by Friedemann Friese
By BrettspielWelt
Click on "Download Now" button under Icon or Open AppAddict app on iDevice to download this content for Free
Description
You are helping Robinson, who came ashore on your island, fight against many hazards. At the beginning, Robinson is not very skillful. With each fight he wins you will improve his abilities, but defeats are also helping to get rid off of his worse habits. However, life on the island is energy-sapping, so that Robinson not only gains experiences during his time there, but also starts aging and tends to get clumsy.
In this game, Robinson is represented as a card stack of different behaviors. You are forced to improve this card stack, so you can collect the cards at the end of the game to give Robinson the best chance to win against the tough pirates!

The App allows you to play the game on all 4 levels and also includes a new fifth level as special challenge .

Gain achievements by excellent performance!

Try to beat the community in the weekly highscore list!

The newest addition is finally there: King of the Island!
Beat up to 1024 players in a tournament with synchronized games to become the true King of the Island.
...More
What's new in Version
1.7
Solved problems with the notifications.
Also clearified the continuation of a game after an app restart and some other minor bugs.
...More
Customer Reviews
I still can't see any highscores!
There have now been at least 4 updates since I initially bought this game and I've never been able to see mine other people's highscores. I'm always told there was a connection error even though all other games I play have no issues with my Internet connection.
One of the best solo games out there!
I own the physical game and this is a gem. I recommend you still get the box game which is the price of about 3 lattes. The app handles all of the shuffling and setup. If you know how to play already, you will understand the app version after your first game. The best way to learn before you get started is read the instruction manual on a PC first. Love this game! Solid mechanics and skill will prevail over luck.

For the developers it would be nice to see when your deck is reshuffled which acts as a mental note that your played cards are now back in play again. Also I tried to see which cards I had played during the green phase and don't think I was able to see them. I was down to the last two cards in the challenge deck and wasn't sure how many of our 5 total starting attack points that make up the starting deck I had played. I wasn't sure if I had what I needed to beat the level 1 card I had chose.
...More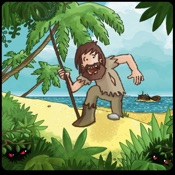 Download for Free
3 Archived versions available
This app is designed for both iPhone and iPad
iTunes Price: $3.99

Category:

Games

Updated:

Jan 15, 2018

Version:

1.7

Size:

114 MB

Language:

English, German

Seller:

BrettspielWelt
© 2017 Brettspielwelt GmbH
Requirements: Requires iOS 8.0 or later. Compatible with iPhone, iPad, and iPod touch.