Concealer
By Belight Software, ltd
Click on "Download Now" button under Icon to download this content for Free
Description
Concealer helps by keeping files and confidential information secure, out of sight, and organized right on your Mac.

Concealer stores information in the form of cards and uses the latest encryption methods (AES-256) to protect information such as credit card numbers, passwords, software license codes, files of any type, and much more.

Account Information
Account cards in Concealer come with various templates that make storing credit card info, passwords, and much more very simple. Just choose a category, copy your information into the pre-defined fields, and know that your information is protected from unwanted eyes. Concealer can also copy multiple fields to the Clipboard to make pasting it into login or payment forms a real snap.

Files and Folders
Concealer not only hides your files, but also protects them using AES-256 encryption, in a sparse bundle. Use the master password or assign a separate password for twice the protection. Adding files to a file storage card is as simple as a drag and drop from the Finder. Easy and effective.

Text Files
Have your information in a text file? Don't feel like copying it to various fields? Just copy and paste it into a note card and format it right inside Concealer. This can also be a great way to hide diaries or other sensitive text documents. What it comes down to is that regardless of the information, Concealer can protect it in any form!
...More
What's new in Version
1.1
◆ Added a New Repository command that allows you to create a new repository and back up the existing one.
◆ Added the Password Hint field to simplify the process of restoring a forgotten password.
◆ When the Auto-Lock feature is turned on, the program now locks when a screensaver starts or when the computer enters Sleep mode.
◆ Changed the way credit card numbers are displayed in the main window.

Bug Fixes:

◆ Corrected the behavior of Concealer at computer shut down.
◆ Corrected the way the program behaves when Auto-Lock activates while working in the Storage Creation dialog.
◆ Fixed the Cmd+W shortcut in the main window.
◆ Fixed the problem with the program crashing while editing a newly added card.
◆ Fixed the problem with moving a repository to a system volume on Mac OS X 10.7 (Lion).
◆ Improved German localization.
◆ Various other improvements.
...More
Customer Reviews
Started good then it went bad!
I've used various programs for storing information such as passwords, email, website log-in, etc. I like the initial interface with this program and it seemed very easy to use. I like the idea of creating categories that I could assign each "card". Yet, when I followed the steps to add a category the entire program locked up and became frozen. I ended up having to force quit each time I tried to go back and add a category. I went to the tech support help site - no help as basically it just gives the initial instructions to set up the categories - no help what so ever. I looked over the other ratings and I thought this would still work for me (more for encrypted storage information). Now, that I've discovered the limitation of everything being listed under one category I know it won't work for me.
...More
Not Up to the Competition
I tried Concealer because I liked Belight's publishing software, Swift Publisher. Like SP, Concealer's interface is simple, intuitive and attractive. However, as a password management program, it just doesn't stand up to the competition. You cannot log in to websites using the utility. ie. Concealer will securely store your passwords, but you have to open the app, find you password and then manually enter it into the website fields. Even more basic, you cannot sort your various passwords, log ins, etc., alphabetically, so once you've got a sizeable number you either have to slog through them or sort them manually.

After doing some research I moved to 1Password. At $50, it's not cheap, but it captures log ins as you surf the web (if you want it to), you can log in from the app, and your passwords are arranged alphabetically for you.
...More
Great for securing files; so-so for credential management
I purchased Concealer to use as a method of locking down certain files on my computer. For that purpose, it works great. It's similar in functionality to the Knox application by Agilebits, but a good bit cheaper.

I wouldn't recommend Concealer for a password/credential management tool. 1Password is hands-down the best option for that. If you are very budget-conscience, Concealer IS a lower-priced option than 1Password.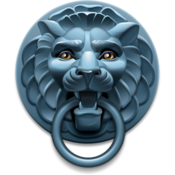 Download for Free
This app is designed for OS X
Mac App Store Price: $9.99

Category:

Business (Mac)

Updated:

Mar 06, 2012

Version:

1.1

Size:

2.6 MB

Language:

English, German

Seller:

Belight Software, ltd
© 2014 Belight Software
Requirements: OS X 10.6.6 or later