Flip-O-Matic
By Fabian Buetzow
Click on "Download Now" button under Icon or Open AppAddict app on iDevice to download this content for Free
Description
Flip-O-Matic transforms your pictures into a fascinating composition of symmetric patterns. The realistic substance of the original picture is still noticable but gets an additional alien dimension.
Intuitively chose a clipped image area that should be flipped. Every Rearrangement of the clipping area, results in a new intriguing carpet of patterns.

After selecting a picture from your gallery, you have the option to zoom or scroll it. With this simple interaction you chose a clipping area given by a static frame. Within the 'Preview' option you can see how the borders of your picture will be flipped. Finally, the option 'Result' will present you the flipped image.

Use your flipped image as a wallpaper for your iPad, iPhone or iPad Touch. Or as an inspiration for your next creative project. Show your friends how their flipped faces look like and let them guess who is who?
Just take your time and play around with Flip-O-Matic to discover its possibilities. You can use the flipped image directly as the next input to metamorphose reality one piece at a time. Change reality and admire your creations.

I'm looking forward to any feedback and comments on the Flip-O-Matic website.

Features:
- Overlay tutorial
- Intuitive user interface
- Flipped images in iPad / iPhone resolution
- Define your own custom resolution
- Included example pictures
- Flip pictures from your own picture gallery
- Determine the number of tiles for the pattern
- Save or share flipped image by mail, Twitter and Facebook
- Reuse a flipped image as the input for your next flip

You don't need an internet connection for Flip-O-Matic!
...More
What's new in Version
3.0.0
* New iOS 7 scheme
* Support for result images up to 4096 pixel
* Open and share in instapaper to make your creations shiny
...More
Customer Reviews
SWEET... 💜❗️
Amazingly, it's VERY SIMPLE to use, but still manages FABULOUS & INTERESTING pictures, that I can call all "MINE"😻❗️Because of the fact that, I'll NEVER be mistaken for an artist😒, this is important to me! And -though I'm NO artist- I LOVE & am INSPIRED by BEAUTY, COLOR & (typically) SYMMETRY, to name just a few! In fact, "Flip-O-Matic checks off all of the above requirements, so much so that it almost seems made to order ->just for me -LOL! I envision many hours evaporating away (especially once the OCD kicks in...😸), as I go through ENDLESS pics & option combos, and produce picture after picture of BEAUTIFUL INSPIRATION... & simultaneously eat up my -WOEFULLY INADEQUATE- iPad space, with the saves to the Photo Library‼️
For enabling me, to be able to create these little gems (ones that I actually WANT to save -hahaha...❗️), for this I WANT to THANK YOU😽💟‼️‼️‼️
...More
MUST HAVE!
Soo many possibilities, the ability to save such high quality images is awesome! The function to view final image & be able to go back to preview mode and make new adjustments to save is GREAT! Highly recommend for Digital Artists, Photographers, Devs of Wallpaper Apps, and Scrapbookers.... All ages will really enjoy this App. ( note to developer, can you implement the option to rotate image in preview mode? Thank You!)
Beware: Quite Addicting
I've been taking a Suzy Monday class,on IPad art. In the process we have been exploring various apps that will take our work products to the next level. In addition, I plan to have my art printed by a print on demand company. This app is perfect for that purpose and let's me visualize how my designs will play out when merged to create the fabric yardage. Great app!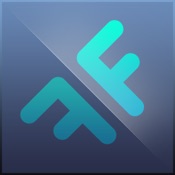 Download for Free
1 Archived versions available
This app is designed for both iPhone and iPad
iTunes Price: $1.99

Category:

Photo & Video

Updated:

Nov 16, 2013

Version:

3.0.0

Size:

9.0 MB

Language:

English, German

Seller:

Fabian Buetzow
© 2011 Fabian Buetzow
Requirements: Requires iOS 7.0 or later. Compatible with iPhone, iPad, and iPod touch.