BitPerfect
By BitPerfect Sound Inc.
Click on "Download Now" button under Icon to download this content for Free
Description
BitPerfect is a simple, easy to use, audiophile grade music player that works in conjunction with iTunes to deliver the highest possible sound quality.

Localization included in Japanese, French, Dutch, Danish, and Russian only

Requires OS X 10.8 or higher.
Requires 64-Bit CPU.

Unobtrusive, minimal UI.
"Bit Perfect" output.
Exclusive ("hog") mode.
Gen-IV 64-bit playback engine.
Plays native DSD files in "Hybrid-DSD" format with DSD-compatible DACs [Companion product "DSD Master" required to generate "Hybrid-DSD" files.]
Gapless playback.
Full memory playback with triple-buffering to ensure continuous playback of large files.
Automatic sample rate switching.
Choice of sample rate converters for up- and down-sampling.
Dithered bit depth reduction and volume control.
Support for iTunes "sound check".
Integer Mode playback - on supported DACs and supported versions of OS X (requires OS X 10.9 and above).
Support for AirPlay (requires OS X 10.8 and above).
Playback from networked drives.

Icon design by Doug Stewart (designbyadmiral.com).
...More
What's new in Version
3.1.2
Temporary Fix for AirPlay support in macOS High Sierra
Now requires OSX 10.8 or higher.
...More
Customer Reviews
Re-Writing my Review about DSD Files as it was DELETED
I am not sure how or why my previous review was deleted, but that's pretty strange. Shortly after I changed it to two stars, it disappeared. So here's my new and updated review:

Bitperfect is great if you want to use iTunes to play back your DSD files over a DSD capable DAC. Unfortunately, it's only 1/4 of the product. You also need to purchase the much more expensive DSD Master to achieve this. This also requires re-processing all your files to "hybrid-dad" files. The downside? Well, for me, many of the converted songs were not recognized by bitperfect as DSD. They would play back as PCM. I tried to get support for this, but after an initial answer and uploading some sample music files, I was never answered.

Now bitperfect is also randomly crashing during playback. Not just for DSD files but for ALAC files as well. I finally gave up trying to use it. I updated my previous five star review to reflect these changes, and my review suddenly disappeared.

I have since discovered Audirvana, and my search ended immediately. It handles my lossless files (all tyes) easily. It supports AU plugins (EQ, etc.), and many other features, and it also integrates directly with iTunes. I keep hoping there will be a bitperfect update that will fix stability issue for me, at which time I will update my rating again.
...More
BIG IMPROVEMENT!
I'm really impressed with BitPerfect. The sound is much better - cleaner, warmer - better. Great job!
What an Improvement!
I am a professional musican and college music professor. I have been using a pair of Audioengine A5+ Bamboo speakers on my desk along with their D1 DAC, a huge improvement over the sound coming out of my 2017 iMac 27" headphone jack. However I was looking to squeeze more out of my system in terms of sound stage, instrument separation, and clarity of all the moving lines. I played with upsampling which I found to be detrimental to most of my lossless files so I went back to the native rates. Then I read about this program and for the price figured I would give it a shot and I have to say I have been super impressed. It was almost the diffence between onboard audio and using the DAC. With the DAC and this software my music has taken on another level of interest for me. The D1 isn't the most high end DAC but this software really helped to elevate the who setup. I went to the instruction manual and looked at what all the settings did and all of their recommended things to do were not set at install so I went through and made sure I ticked the right boxes and left the stuff alone they said to. READ THE MANUAL to get the most from this software. I also haven't had any audio popping with my DAC since using this software. I am using with High Sierra (Beta 10.13.3 Beta (17D34a)) and it's working fine. iTunes does crash on occasion but that may be the beta version of High Sierra contributing but it's worth it for the improved sound quality.
...More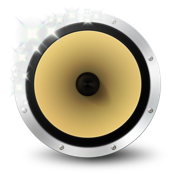 Download for Free
3 Archived versions available
This app is designed for OS X
Mac App Store Price: $9.99

Category:

Music (Mac)

Updated:

Nov 15, 2017

Version:

3.1.2

Size:

3.1 MB

Language:

English, Danish, Dutch, French, Japanese, Russian

Seller:

BitPerfect Sound Inc.
© BitPerfect Sound Inc. 2011-2016, All Rights Reserved
Requirements: OS X 10.8 or later, 64-bit processor