Botanicula
By Amanita Design s.r.o.
Click on "Download Now" button under Icon to download this content for Free
Description
* Mac App Store Best of 2012
* IGF 2012 Excellence in Audio Award
* Top 25 games of 2012 - The Guardian
* Game of the Year - jayisgames.com
* IndieCade 2012 Best Story/World Design Award
* IGM Readers' Choice Award in Best Sound / Music
* UK Music And Sound Awards nominee
* The Best Video Game Music of 2012 - Kotaku
* Top Indie PC Games of 2012 - avault.com

* An amazing and heartwarming adventure. (90%)
- IGN
* Botanicula far surpassed my expectations, and qualifies as one of the best emotionally-driven point-and-click adventures ever.
- OneClickMac
* Botanicula is so damned good that it probably won't even wind up on Metacritic.
- Kotaku

Botanicula is a humor-filled adventure game created by the makers of award-winning Machinarium, studio Amanita Design and Czech band DVA. 
Five friends, little tree creatures, set out on a journey to save the last seed from their home tree which is infested by evil parasites. 

- Relaxed game perfect for hard core gamers, their partners, families and seniors.
- More than 150 detailed locations to explore.
- Hundreds of funny animations.
- Incredible amount of hidden bonuses.
- Award winning music by DVA.

Botanicula is also available on iPad. Don't forget to try also Machinarium (available on Mac and iPad).
...More
What's new in Version
1.1
Minor bug fixing
...More
Customer Reviews
Wonderful game
My 6 year old son, my 8 year old son and i enjoyed this game greatly. We spent maybe 10 hours to complete it.

This game is beautiful and inspirational. We always finished game sessions with smiles on our faces. Afterwards, when outside, we would point out things in real-life nature that looked like botanicula creatures or plants - this game really opened our eyes to the beauty of nature.

On an operational level, the game is mostly logic puzzles or quests where you walk around collecting objects in order to proceed. The puzzles are solvable by older children, and even younger children can probably get through most levels by just randomly clicking everywhere on the screen. This perhaps makes it sound a bit boring, but the story line, artwork and characters are so beautiful you won't be bored. There are also mini-games and on some levels you need to have a good ability to point-and-click accurately and rapidly (which my 8 year old could do easily, being a games freak, but my 6 year old couldn't). Don't think this game is for children only - adults too will be amazed at its beauty and intrigued by the puzzles.

Some reviews complain about the small screen size. On my 24inch imac, botanica's window was 18 inch (in full screen mode), which is hardly tiny.

Finally, on the website there is a free demo of the first level which i'm sure you'll have fun trying.
...More
Really Cool
I have loved all the games by this designer and this one was no exception. The graphics are just beautiful and the music and little catch phrases are really cute. The story line is lovely and it is refreshing not to have violence as a theme. I played this game with my 8 year and 10 year old step sons and we took turns with the mouse, to try and figure out each puzzle, so it was a very good family game as well. Highly recommend this and I can't wait for the next game to arrive from Amanita.
Not as challenging as Mchinarium
Great game but much easier then Machinarium………. The sounds are amazing and they immerse you into the game, I just which it was a little harder and took longer to complete.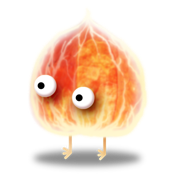 Download for Free
1 Archived versions available
This app is designed for OS X
Mac App Store Price: $14.99

Category:

Games (Mac)

Updated:

08 May 2012

Version:

1.1

Size:

727 MB

Language:

Seller: Amanita Design s.r.o.

Seller:

Amanita Design s.r.o.
Infrequent/Mild Cartoon or Fantasy Violence
Requirements: OS X 10.6 or later