Anghami - All the Music for Free - انغامي
By Anghami
Click on "Download Now" button under Icon or Open AppAddict app on iDevice to download this content for Free
Description
Anghami is the best way to Play & discover FREE music you love, right on your iPhone and iPad!
(بالعربي في الاسفل)

•Instantly find music by any artist, from a library of millions of arabic & international songs
•Looking for new music? Get recommendations for the right activity, mood & genre by listening to curated playlists to perfectly suit your taste.
•Watch arabic music videos including exclusive releases
•Have a special occasion, or making your own party? Let the music make your best moments even more fun
•Music is in pure Dolby so you listen to top quality and use little data
•Build your own music library by collecting songs & take them with you wherever you go
•Share your favorite songs with everyone on Instagram, WhatsApp, Twitter, Facebook
•Subscribe to Anghami+ to download all the music you want, and listen offline without ads. Unlimited listening & downloads for a small monthly fee!

Need help? We are ready to answer any of your questions on [email protected]

Listen absolutely free with ads, or get Anghami Plus.
You can ALWAYS use Anghami for free with no downloads.

Anghami Plus Pricing:
•Download UNLIMITED songs and remove ads for $4.99/month
•Music freak? Get 12 months of unlimited downloads and no ads for ONLY $49.99

What our users say:
"A smartphone isn't worth without @anghami app! If you haven't installed yet hurry up"
"Now instead of the radio; in my car i play my @anghami playlist. I get to listen to my fav songs over n over"
"Who needs to download mp3 when we can get all the latest international top music!"

Anghami Plus Legal
Details:
•Payment will be charged to iTunes Account at confirmation of purchase
•Subscription automatically renews unless auto-renew is turned off at least 24-hours before the end of the current period
•Account will be charged for renewal within 24-hours prior to the end of the current period, and identify the cost of the renewal
•Subscriptions may be managed by the user and auto-renewal may be turned off by going to the user's Account Settings after purchase
•No cancellation of the current subscription is allowed during active subscription period
•Terms of Service & Privacy Policy http://www.anghami.com/legal

Some top Singers: Elissa, One Direction, Nancy Ajram, David Guetta, Fairouz, Amr Diab, Maroon 5, Tamer Hosni, Yara, Rihanna, Rashed Al Majed, Shireen Abdel Wahab, Justin Bieber, Ragheb Alama, Katy Perry, Hussein Al Deek, Nicki Minaj
-------
إستمع و اكتشف مجاناً الموسيقى التي تحبها، على جهازك الأيفون والايباد
• أعثر وإستمع على الفور إلى الفنانين المفضلين لديك، من مكتبة أنغامي الموسيقية التي تحوي الملايين من الأغاني العربية والدولية (الأغاني الأجنبية تعمل فقط في الشرق الأوسط وشمال أفريقيا)
• شاهد ملفات الفيديو للموسيقى العربية بما في ذلك الإصدارات الحصرية
• هل تبحث على موسيقى جديدة؟ إحصل على قوائم موسيقية رائعة مصنوعة من قبل خبراء لتناسب مزاجك أو النشاط الذي تقوم به.
• هل لديك أي مناسبة خاصة؟ دع أنغامي تختار لك الموسيقى ألتي سوف تضيف متعة لهذه المناسبة
• صوت موسيقى أنغامي هو دولبي بحيث يمكنك الاستماع مع أعلى جودة بأقل حجم بيانات
• نظم مجموعتك الموسيقية على أنغامي من خلال قوائم موسيقية تأخذها معك أينما ذهبت
• شارك أغانيك المفضلة مع الأصدقاء من خلال إنستاجرام والوتساب ، التوتير ، والفيسبوك

هل تحتاج إلى أي مساعدة؟ فريق التقني في أنغامي على استعداد للإجابة على أي سؤال [email protected]

يمكنك استعمال أنغامي مجاني: تحميل الأغاني غير متوفر ومدعوم بالإعلانات.

اشترك في أنغامي بلس للاستماع إلى جميع الموسيقى التي تريد ، تحميل بلا حدود ، وتجربة خالية من الاعلانات .لقاء رسم شهري زهيد
إشترك في أنغامي بلس الآن وستحصل على أول شهر مجاناً

تسعير أنغامي بلس : فقط $5

شهادة المستخدمين:

"برنامج اكتر من رائع الله يعطيكم العافية وبعمله دعاية كبيرة في كل مكان"

بعض المغنين الأوائل : اليسا، وان دايراكشن، نانسي عجرم، دايفد غيتا، فيروز، انريكي ايغليسياس، عمرو دياب، مارون فايف، تامر حسنى، تايلور سويفت، يارا، ريهانا، راشد الماجد، جاستن بيبر، شيرين عبدالوهاب، كايتي بيري، راغب علامة،، حسين الديك، اريانا غراندي
...More
What's new in Version
2.5.0
• Invite your phone contacts to Anghami by SMS!
• Pre-order your favourite artists' new songs so you can listen to them the minute they are released!
• New animated Play button to make your experience even more enjoyable
• We made general features improvements and small bug fixes to make the app easier to use

You can always give us your feedback by tweeting @anghamiCare or emailing [email protected]
If you like Anghami, show us some love with 5-star ratings!

-----------------------------------------------------------------

• ادعو جهات الاتصال الخاصة بك إلى أنغامي عن طريق الرسائل القصيرة!
• اطلب الأغاني الجديدة للفنانين المفضلين لديك قبل اصدارها حتى تتمكن من الاستماع إليها فور اصدارها!
• قمنا بزيادة زر بلاي متحرّك جديد لتصبح تجربتك مع أنغامي أكثر متعة
• قمنا بالعديد من التحسينات والتعديلات لجعل التطبيق أسهل عند الاستخدام

بإمكانك دائما التواصل معنا وإرسال ملاحظاتك عبر البريد [email protected]
كما يمكنك التغريد على حساب أنغامي على تويتر anghami@
...More
Customer Reviews
Wonderful
It's my favorite app since it ever came out. I just hope in the future they get every song. Even the ones that aren't easy to find
Angamy
The best application i have ever saw👍
It's one of The most amazing app i have downloaded for music Wonderful💞
I love this app
I really enjoy this app, I get shocketh sometimes when i find unexpected songs to be find.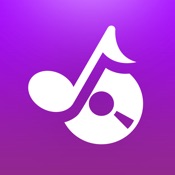 Download for Free
1 Archived versions available
This app is designed for both iPhone and iPad
iTunes Price: Free

Category:

Music

Updated:

Apr 18, 2017

Version:

2.5.0

Size:

86.8 MB

Language:

Apple Watch: Yes

Seller:

Anghami
Seller: Anghami
Requirements: Requires iOS 8.0 or later. Compatible with iPhone, iPad, and iPod touch.
Top in-app purchases
Anghami Plus

$4.99

Anghami Plus

$4.99

Anghami+ Subscription

$4.99

Anghami Plus

$24.99

Monthly Anghami Plus, first week FREE

$4.99

Anghami White Friday

$4.99

Anghami Plus 1 year

$59.99

Anghami Plus

$4.99

Anghami Plus Subscription

$6.99

Anghami 20 Songs Offline

$0.99