AudioSwitcher
By Paul O'Neill
Click on "Download Now" button under Icon to download this content for Free
Description
Quick and complete control over all your audio devices used in homes and studios around the world. "Ranked in 20 App Stores around the world!" - AppFigures.com

N.B AudioSwitcher and / or macOS can not change 'HDMI volume' there is no volume information carried in an HDMI signal at all. There appear to be some reviews floating around suggesting AudioSwitcher can do this - it can't - see the FAQ below for the reasons / alternatives solutions

* Please, save yourself a potential headache (and a dollar) and read the FAQs before you buy to make sure AudioSwitcher does what you want it to: http://goo.gl/m3pu7L

If you've got a problem or a suggestion please contact me at [email protected] and I'll do my best to help. I get back to 70% of people within TWO hours and 95% people within 24. I've no way of contacting you via the App Store if you just leave a review - many if not all of AudioSwitcher's features are direct responses to individual requests.


"There's no easier or faster way to send the Mac's audio output to Apple TV and AirPlay..." - Mac360 Review


AudioSwitcher is a menu bar that allows you to switch quickly between all available input and output devices.  In addition you can change the volume of any device without having to change your current input / output.

You can quickly change the sample rate or output to multiple devices at the same time.

Using the preferences screen you can choose to ignore certain devices, set a default start-up input or output device as well as it's volume.

AudioSwitcher supports any device available to the system: AirPlay, USB, HDMI, Thunderbolt, Bluetooth etc.

AudioSwitcher is ideal if you have multiple sound devices attached to your Mac and want to be able to switch between them without having to use System Preferences.

It's great for a home theatre set-up allowing selection of default devices (and their volumes) on start-up as well as allowing you to quickly route output to AirPlay devices in one click.
...More
What's new in Version
2.24.943
-- Various Bug Fixes before complete re-write in Swift for 3.0
...More
Customer Reviews
A Must-Have For Mac Audiophiles
Puts audio source switching on your menu bar, where you need it, not buried somewhere in preference menus. Easily switch between audio input and output sources.

º Provides the ability to "hide" unused sources, custom-tailoring the menu to those devices that you have.
º Provides controls for sampling rate, volume, and muting for audio devices (based on the capabilities of those devices).
º Provides the ability to set the default startup audio devices (input and output)

Unless you just listen to sound coming from your Mac's internal speakers, you need this app!

A great application that just keeps getting better, created and supported by a responsive, active developer.

Note: Volume control is only supported if the hardware device provides a volume control. Some, like HDMI and optical digital (TOSLINK), do not. Don't rate the app with one star or post an angry review if this does not provide volume control for your device.
...More
Does not allow volume control for multi-output devices
Bought this to be able to control the volume of either the aggregated multi-output device or even each individual output. No dice. The audio slider for the line-out or digital out lines chops the audio off for a few ms, then brings it back up at the same volume.

I'm sure it does something well, but it doesn't 'allow you to change the volume of any device without having to change your input/output', and nothing I need to do.
Great For Dual Thunderbolt Displays!
This is exactly what I was looking for! Now I can set the audio levels of all four speakers across the two monitors and get a great stereo feel! Great app!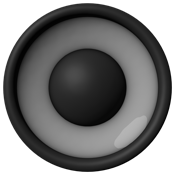 Download for Free
1 Archived versions available
This app is designed for OS X
Mac App Store Price: $0.99

Category:

Utilities (Mac)

Updated:

Nov 21, 2016

Version:

2.24.943

Size:

1.2 MB

Language:

English

Seller:

Paul O'Neill
© 2012-2015 Paul O'Neill
Requirements: OS X 10.7 or later, 64-bit processor