F1 2012™
By Feral Interactive Ltd
Click on "Download Now" button under Icon to download this content for Free
Description
The FIA FORMULA ONE WORLD CHAMPIONSHIP™ is back on the Mac!

Before you buy, expand this description to check the system requirements below.

Drive yourself to the limit in this thrilling simulation of the world's most exciting motorsport. F1 2012™ features all of the teams, drivers and circuits from this most hotly contested season.

Race wheel-to-wheel against World Champions such as Sebastian Vettel, Lewis Hamilton and Fernando Alonso on all the tracks of the 2012 season including classics such as Circuit de Monaco, home of the FORMULA 1 GRAND PRIX DE MONACO 2012 and recent arrivals like the brand new Circuit of The Americas in Austin, Texas, home of the 2012 FORMULA 1 UNITED STATES GRAND PRIX.

Key Features:

• Test your skills or just go hell-for-leather! Both an accurate simulation and an exhilarating arcade racer, F1 2012's comprehensive options allow everyone to take part in motorsport's most demanding competition.

• Pursue the ultimate victory of the FIA FORMULA ONE DRIVERS' WORLD CHAMPIONSHIP.

• Master all 20 circuits from the FORMULA ONE™ 2012 season, including Silverstone.

• Take on the role of race engineer as well as driver, fine-tuning your car set-up according to the circuit, weather conditions and your own handling preferences.

• Enjoy seven single-player race modes, from the discipline of Career Mode to the fast, focused battle of Time Attack.

• Go head-to-head with each of 2012's six former World Champions in Champions Mode, competing in events that showcase those drivers' exceptional talents, such as Lewis Hamilton's prowess in bad weather.

• Race as your favourite driver from the 2012 season in Quick Race Mode.

• Challenge your friends in split-screen and LAN multiplayer or take on the world online.


Important information regarding F1 2012:

• If you require assistance, please contact our support team at [email protected]

• Minimum System Requirements: Processor: 2.0GHz, RAM: 4GB, Graphics: 512MB, Free Space: 12GB.

• The following graphics cards are not supported: ATI X1xxx series, ATI HD2xxx series, NVIDIA 9400, NVIDIA 7xxx series, NVIDIA 8xxx series, NVIDIA 320M, Intel HD3000 and Intel GMA series.

• HD 4000 graphics cards are supported but for the best performance we recommend that you have at least 8GB of system RAM.

• This game is not currently supported on volumes formatted as Mac OS Extended (Case Sensitive).


© 2012 The Codemasters Software Company Limited ("Codemasters"). All rights reserved. "Codemasters"®, "EGO"® and the Codemasters logo are registered trademarks owned by Codemasters. "Codemasters Racing"™ is a trademark of Codemasters. Uses Bink Video. Copyright © 1997-2012 by RAD Game Tools, Inc. Originally developed and published by Codemasters. The Mac OS X version of F1 2012 is developed and distributed by Feral Interactive Ltd. Mac and the Mac logo are trademarks of Apple Inc., registered in the U.S. and other countries. Feral and the Feral logo are trademarks of Feral Interactive Ltd. "Gobo Games"™ and the Gobo Games logo are trademarks of Gobo Games Ltd. An official product of the FIA FORMULA ONE WORLD CHAMPIONSHIP.

The F1 FORMULA 1 logo, F1 logo, F1 FIA FORMULA 1 WORLD CHAMPIONSHIP logo, FORMULA 1, FORMULA ONE, F1, FIA FORMULA ONE WORLD CHAMPIONSHIP, GRAND PRIX and related marks are trademarks of Formula One Licensing BV, a Formula One group company. Licensed by Formula One World Championship Limited. All rights reserved.

All other copyrights or trademarks are the property of their respective owners and are being used under license. Unauthorised copying, adaptation, rental, lending, re-sale, arcade use, charging for use, broadcast, cable transmission, public performance, distribution or extraction of this product or any trademark or copyright work that forms part of this product is prohibited.
...More
What's new in Version
1.0.1
• Resolves an issue with AMD graphics cards on OS X 10.8.3
...More
Customer Reviews
Frustrating at times, but great nonetheless
I have an unsupported 2011 MBP with Intel HD3000 graphics, and the most problems I have are the occasional extreme brightness that makes it impossible to see. The best way to alleviate this is to make sure your camera is not looking at the back of the car. This really pops up during wet races, but dry ones are just fine. This might be discouraging to those who have no experience with Formula 1 racing, but it's making me a fan. You just have to stick with it, and I think you'll come to enjoy it. The easiest part of this game is the season challenge, which provides both quick races and access to all teams. If you want a really easy time at that, pick one of the following teams: Ferrari, Red Bull, McLaren, Lotus, or Williams. Career mode might be discouraging because the races are very long, but that's fixable. Just go to the settings and adjust the race length to whichever one you want. Personally, I like having the one lap qualifying round in career mode, because it really makes things go much faster. Also, you only get six teams in career mode and their availibility is based on how well you did in the drivers test. If you got golds in every event then you can get the best team offerred. Though the price is high, I still recommend buying this game, because it is a lot of fun.
...More
Hours of Fun Definitely
This game has insanely good graphics, and the load time is not that bad. You can progress right along in this game with no graphics lags, and controls are customizable and it definitely can lead to hours of fun and this kind of game is something that could get you a little flustered. However, I really do advise that you listen to the Engineer because he will tell you exactly like it is and that is really helpful in the overall game experience.
Beautiful Game but Idiotic Pit Crew
This game is great to look at and fun to play for awhile. It gets a bit repetitive.

Biggest complaint I have is that the pit crew has cost me a number of races by not using the correct tires for the weather. I just went from rain to dry and the crew kept putting rain tires on the car. Went from 1st place to last. This type of things has happened over and over. How hard is it to program the pit crew to know what the weather is doing???

The game is definitely overpriced for its entertainment value.
...More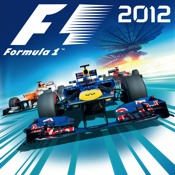 Download for Free
1 Archived versions available
This app is designed for OS X
Mac App Store Price: $4.99

Category:

Games (Mac)

Updated:

Mar 15, 2013

Version:

1.0.1

Size:

8.57 GB

Language:

English, French, German, Italian, Japanese, Polish, Portuguese, Russian, Spanish

Seller:

Feral Interactive Ltd
© 2012 The Codemasters Software Company Limited ("Codemasters"). All rights reserved. Developed and distributed for the Mac by Feral Interactive Ltd
Requirements: OS X 10.7.5 or later