AdBlock
By FutureMind
Click on "Download Now" button under Icon or Open AppAddict app on iDevice to download this content for Free
Description
The original AdBlock for iOS. We've been blocking ads on iPhones and iPads since 2012 - we know our game :)
AdBlock allows you to block ads on your iOS device. It works with every app, not just Safari. Get rid of 99% of annoying popups, banners and video ads in all of your apps, including games and entertainment apps. Protect your privacy, limit bandwidth use, speed up your device and improve your iOS experience.

The most important advantages of AdBlock for iOS are:
• AdBlock works with Wi-Fi and cellular networks. You don't need to set it up separately for every network you use.
• AdBlock works seamlessly with other iOS apps displaying ads served over the Internet. Forget about ads in games, utilities and on websites.
• AdBlock allows you to create your own list of blocked domains and synchronize your filters between all your devices using iCloud.
• AdBlock allows you to protect your privacy by blocking mobile trackers. Prevent Internet trackers from recording of your web and in-app activity.
• AdBlock does not send your Internet traffic through proxy or VPN server. All of your connections stay direct, fast and secure. Ads are blocked on your device.
• Setting up AdBlock for iOS is very simple! Just download the app, toggle the "magic switch" and tap the "Install" button. It takes less than 15 seconds to complete the installation and forget about ads.
• AdBlock automatically updates to the latest version of the filters on every app run. We keep the ad servers database up-to-date for you.
• AdBlock works with Safari and 99% of other apps (including other browsers like Chrome). Benefit from ad blocking in your favourite Internet browser on iOS.
• AdBlock comes with a very handy widget to quickly enable or disable ad blocking on your device.

Looking for support? Contact our dedicated support line at [email protected]
Looking for an app developer? Drop us a line at [email protected]
...More
What's new in Version
3.0.1
This is a final release of the v3 line of AdBlock, which addresses bugs found in recent major release.
We've started working on AdBlock v4 with some exciting, new features.

Changes in v3.0.1:
• fixed a crash when local VPN profile was removed in AdBlock's Settings
• fixed a problem with personal VPN profile (v2) not being removed properly
• fixed a problem with local VPN turning off by itself
• fixed a possible crash in Network Extension
• fixed IP of the tunnel (should display 127.0.0.1/localhost, so nothing leaves your device)
• fixed copying groups of domains - press and hold on a user group to copy all domains from that group
• other fixes and improvements

Check out our free Safari Content Blocker for even less ads distracting you in Safari - search for ••• ADmosphere ••• app in the App Store.

Changes in v3.0.0:
• new and faster ad blocking method used, everything happens right on your device
• removed possible network issues ("yellow status") caused by some network ISP and carriers (DNS hijacking)
• added a switch to display a VPN icon when ad blocking is enabled (still, there is no VPN server on the other side - everything stays direct and secure)
• compatibility with major personal VPN service providers
• display log of blocked connections
...More
Customer Reviews
Not doing job
Used to work really well. Then I disabled it for something on chrome and then when I went to go turn it back on, ads were still pooping up again. It automatically turns it off after a while so you have to go and open the app again to allow it to continue blocking. It's good and works well, but fix the bug where I have to manually go and turn it on every 20-30 minutes when it should always be on until I want it off.
Meh
Stopped blocking ads for me, and now the new update won't even download. But at least this app doesn't shut off my internet like others do.

Will give more stars if I can ever download the update, and then if it actually works. Until then. Keeping it at 2 stars.

Edit: I restarted phone and was able to update, but still doesn't block ads like it is supposed to. I don't have ANY other VPN type things, and this definitely isn't blocking many ads, if any at all. And will continue to turn itself "off".
...More
Reduces click-bait faux articles/advertisements
Reduces click-bait faux articles/advertisements that consume cell data bandwidth while loading the ads and reduces my visual bandwidth required to see info I wanted in the first place. Some web sites seem to be mostly placeholders for click-bait ads.
I keep the app in the background to easily turn blocking off, because some websites, that I trust, don't load with blocking turned on.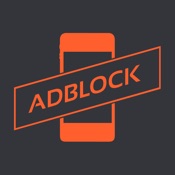 Download for Free
15 Archived versions available
This app is designed for both iPhone and iPad
iTunes Price: $1.99

Category:

Utilities

Updated:

Aug 08, 2017

Version:

3.0.1

Size:

21.4 MB

Language:

English, Arabic, Chinese, French, German, Italian, Japanese, Korean, Polish, Russian, Spanish

Seller:

FutureMind
© 2014-2017 eLOT Sp. z o. o.
Requirements: Requires iOS 10.0 or later. Compatible with iPhone, iPad, and iPod touch.