Effects Studio
By Claude Bezeaud
Click on "Download Now" button under Icon or Open AppAddict app on iDevice to download this content for Free
Description
◉ Starbucks Pick of the Week (December 2015)

◉ Effects Studio is a great photo editor, give your pictures the perfect look with easy-to-use, non-destructive tools, and stunning, powerful effects.

◉ No In-App purchase or advertising! All current and future content available after a one time purchase!

◉ For the best user experience you need at least an iPhone 5 or higher, iPad 4 or higher.

◉ Press reviews

• "Effects Studio is a great editor for many photographers, with
features that should appeal to iPhoneographers who want sophisticated editing options" - Mel Martin - Life In Lofi

• "Effects Studio is both simple and fun to use and provides powerful features" - Sandy Stachowiak - AppAdvice

• "For a multitude of effects and blending tools to make your photos as unique as you are" Allyson Kazmucha - iMore - Best photo editing apps for iPad

• "If you fancy image overlays and want a better filter selection via photo extensions, check out Effects Studio." Allyson Kazmucha - iMore - Best photo extension apps for iPhone.

• "Effects Studio for iOS takes photo effects to the max" - Mel Martin - TUAW

• "Effects Studio is useful when you want to go beyond just representing what you photographed, it's an app I use when I need to go beyond the basics." – Mel Martin - Life In LoFi

• "Effects Studio balances professional and fun photo editing in one app" - C.Chan - AppAdvice

• "Effects Studio is a must have app to have in your app hoarding collection" - Tina Rice (Combo Apps)

• "Effects Studio king of photo editing" - MacPreview

• "If you want to make photo editing fun, Effects Studio is the photo editing app for you. It's easy to use, has a wide range of tools and options to choose from. This app is great!" - Hypi.st!

• "Useful Photo Filter and Editing App for iOS with some Extra Features: Effects Studio" - Graham K. Rogers, Mahidol University in Thailand.

◉ Effects Studio is now ready for iPhone 6/6 Plus and iOS 8.

◉ Whether you're an occasional snapper or an enthusiast, perfect your shots with Effects studio and cater for almost everything you could want to do with your pictures
There's plenty of fun to be had and produce stunning effects, too.

◉ Manipulate and share pictures of your friends in weird and wonderful ways, and some that distort pictures so heavily that, frankly, they should never see the light of day.

◉ Futures:
• Filters - 75 standard filters
• Blend - 285 custom filters
• Adjustments - Luminosity, contrast, color.
• Effects - 49 cool effects : Spot, hue, highlight, bloom, gloom, posterize, pixelate, sharpen, hole, pinch...
• Blur and Focus - Normal, circle, band.
• Crop - Portrait, landscape, five predefined sizes, custom.
• Rotate - 45 deg, custom, flip horizontaly/verticaly
• Resize - 8 predefined sizes: 240, 320, 480, 640, 800, 960, 1024, 2048 + custom size!
• Tone and Curve -
• Splash to put the focus on one or several colors
• Draw with fingertips on your images
• Add text to your photos
• Ton of stickers, emoticons, horror masks, frames and hairpieces to enhance your photos and express your mood and creativity.

◉ Effects Studio is tested and work fine from an iPhone 4s, but for the best user experience you need at least an iPhone 5 or higher.
...More
What's new in Version
4.3.7
◉ Stability improvement and bug fixes.
◉ We are, still, working hard on great ideas that many of you have submit, your patience will be rewarded soon :)
◉ We always need your support, if you enjoy using Effects Studio, please leave us a review, thank's!
...More
Customer Reviews
Would Be 5bStar with a few improvements.
This is a fantastic photo editing app.

But I have a couple issues

#1
I wish the extension offered more than just the photo filters from the application. It just seems wasteful to place a tool as multi-purpose as this into the extensions then only offer the filters.

#2
When moving items you have placed on your photograph this app offers only a corner adjustment tool in the form of an arrow.
Many photo editing applications offer alternative means to move items. It seems quite sensible to me due to the fact that we are talking about moving items around on a screen the size of a deck of playing cards. And the items themselves are often smaller than a quarter of the size of a postage stamp.

However, All Things Considered ...

Highly Recommended
...More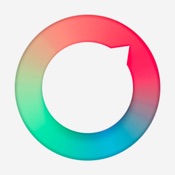 Download for Free
23 Archived versions available
This app is designed for both iPhone and iPad
iTunes Price: $1.99

Category:

Photo & Video

Updated:

Apr 19, 2017

Version:

4.3.7

Size:

69.2 MB

Language:

English, French, German, Italian, Japanese, Polish, Portuguese, Russian, Simplified Chinese, Spanish, Traditional Chinese

Seller:

Claude Bezeaud
© 2013 Claude Bezeaud
Requirements: Requires iOS 8.2 or later. Compatible with iPhone, iPad, and iPod touch.