AmpliTube Orange
By IK Multimedia
Click on "Download Now" button under Icon or Open AppAddict app on iDevice to download this content for Free
Description
LEGENDARY ORANGE® TONE ON YOUR iPHONE. NOW WITH 3D CAB MIKING, MIC MODELING, A DAW-STYLE EDITOR AND MORE

Turn your iPhone® into the ultimate mobile Orange® guitar/bass multi-FX processor and recording studio! AmpliTube® Orange® was developed with careful guidance from the tone gurus at Orange to ensure the authenticity of the sound. Derived from the award-winning desktop recording studio version AmpliTube Orange, you can choose from 6 Orange amp models and 3 stompbox models.

It lets you build your Orange rig with up to 6 stompbox FX, an amplifier and speaker cabinet w/Mic — you can even drag and drop your stomps to sit before or after your amplifier (4 slots pre and 2 slots post).

Just plug your instrument into your iPhone with one of IK's instrument interfaces, like iRig 2 or iRig, and you'll be ready to rock.

You'll actually feel like you're in your own professional recording studio thanks to its "Cab Room." You can mic your cabinets in 3D with up to 2 mics in a beautifully rendered virtual studio environment. There are also 16 new highly sought after studio mic models available via in-app purchase.

Record yourself with the built-in single-track recorder that can be expanded to a full-featured 8-track recorder and DAW-style studio via in-app purchase. Amplitude Orange now also allows project sharing between different versions and devices.

Hone your chops with the Speed Trainer tool to import backing tracks and loops from your music library for practice.

Get creative with loops via the Super Looper. Available via in-app purchase, it makes it easy to record and play along with up to 4 loops.

Use the Loop Drummer system to jam to killer drum tracks. Make your own rhythmic patterns or let it create some inspiring drums for you.

If you own AmpliTube for iPhone, AmpliTube Orange gear models are available for in-app purchase either as a complete set or a-la-carte. You can now use iCloud to transfer in-app purchases between different AmpliTube versions and devices.

AmpliTube Orange for iPhone features:

- Full rig with 6 simultaneous stompboxes + amp with effects + cabinet + mic
- Inter-App Audio support (iOS 7 and above)
- Audiobus compatible
- 4 stompbox models — Highway Drive, The Shaker, Echo Trip (by registering), and Noise filter
- 6 Orange amps with matching Cabinets — OR50™, Rockerverb 50™, Thunderverb 200™, Tiny Terror™, AD 30™, AD 200 Bass MK3™
"Cab Room" feature that allows 3D miking of cabinets with up to two mics (available via in-app purchase)
- 16 high-end studio mics now available via in-app purchase
- Single-track recorder (with re-amping) expands to 8-track studio with master effects via in-app purchase
- Studio section with DAW-style editing features (available via in-app purchase)
- AutoFreeze allows for separate effects chains on each track of the multitrack
- Import songs/backing tracks directly from Music library or computer
- Export via E-mail, SoundCloud, FTP or File Sharing
- Looper feature (available via in-app purchase)
- Loop drummer module plays in sync with the recorder
- UltraTuner available for in-app purchase
- NO VOICE feature removes lead vocal or guitar solo from imported songs
- Change tempo (-50% to +200%) of imported songs without affecting pitch
- MIDI controllable
- Tuner and metronome
- Inter-App Audio support (iOS 7 and above)
- Audiobus compatible
- Add individual gear models or bundles via in-app purchase
- Complete project compatibility between iPhone and iPad

Accessories information:

www.irighd.com
www.ikmultimedia.com/irigpro
www.irigblueboard.com
www.amplitube.com/irig
www.irigstomp.com
www.irigmidi.com
www.irigblueboard.com
...More
What's new in Version
2.0.0
- Studio section offers DAW-style cut/copy paste, normalize, punch in/out recording and more (available via in-app purchase)
- "Cab Room" feature that allows 3D miking of cabinets with up to two mics (available via in-app purchase)
- 16 high-end studio mics now available via in-app purchase
- Looper feature (available via in-app purchase)
- Loop drummer module plays in sync with the recorder
- UltraTuner available for in-app purchase
- Added drag and drop stompbox FX placement
- You can now place 2 FX after the amp for even more sonic possibilities
- Complete project compatibility between iPhone and iPad AmpliTube versions
- General reliability improvements
...More
Customer Reviews
This company does not care about you, just money.
This company is criminally overpricing software across various devices/platforms that don't come close to meriting a fraction of the costs.

This app is exemplifies their business model:

"Create an appealing application that hints at features & abilities that have never been made before in a similar iOS Music app field/category, AND THEN, after securing at least one absurd payment from the customer, make sure to not maintain the software, give the paying customer the features advertised, and make sure to they make an account with us so we can spam them with marketing emails every hour on the hour."

This is literally what they must be thinking when making their apps, because I don't even know where to start with how messed up their faux-Orange Amp iOS AppS (as in plural, lol you think buying this app on your iPhone means you can use it on your iPad? Haha suckersss, nope! Better pay again!)

THEY ARE SHAMELESSLY IRRESPONSIBLE. That is all.
...More
Doesn't work
The iRig is not compatible with this software and is not plug and play. Skip this.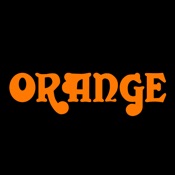 Download for Free
1 Archived versions available
This app is designed for both iPhone and iPad
iTunes Price: $14.99

Category:

Music

Updated:

Jan 21, 2016

Version:

2.0.0

Size:

465 MB

Language:

English, French, Italian, Japanese, Simplified Chinese, Spanish

Seller:

IK Multimedia
©2014-2016 IK Multimedia Production Srl
Requirements: Requires iOS 8.0 or later. Compatible with iPhone, iPad, and iPod touch.
Top in-app purchases
Recorder + Master FX

$14.99

AmpliTube 4 Bundle

$19.99

Recorder + Studio

$19.99

All Style Packs 1 & 2

$24.99

Microphones Bundle

$9.99

UltraTuner

$9.99

Looper

$9.99

LD Rock Pack

$4.99

LD Metal Pack

$4.99

Mic Condenser 12

$1.99