Deliveries: a package tracker
By Junecloud LLC
Click on "Download Now" button under Icon to download this content for Free
Description
Deliveries helps you keep track of all your packages, so you always know when they're going to arrive. Whether it's the latest gadget you've preordered online, or a new graphic novel you can't wait to dive into, Deliveries will keep tabs on it so you don't miss the doorbell.

The main list shows a summary of all your shipments and counts down the days. Select a delivery for more information, and see where it is on a map. If you like you can view the shipping company's web page, or easily share your shipment over email, iMessage, or AirDrop. Deliveries can even add estimated delivery dates to your calendar, and a Notification Center widget lets you quickly check your packages without opening the app. All your old deliveries are archived so you can look them up again if you need to.

Deliveries supports dozens of services, including UPS, FedEx, US Postal Service, DHL, TNT, Canada Post, City Link, Royal Mail, and many more. You can also track orders from services like Amazon and Apple, even before they ship. (Some services are limited to specific countries—visit junecloud.com/services for details.) If you have packages from other services, just select "Other" and enter a delivery date and web site—so you can check on them when you need to and still keep everything in one place.

Deliveries is also available for iOS, in a Universal app that supports iPhone and iPad. You can sync your deliveries between devices with iCloud or our own Junecloud sync. If you create a Junecloud account, you can add new shipments from any web browser.

Have any questions? Just visit junecloud.com/sync and click Help.
...More
What's new in Version
3.0.7
• Fewer sign in prompts for most Amazon deliveries, and other improvements to the sign in process.
• Fixed a possible crash on macOS 10.13 when using the arrow keys in a text field.
• Improved URL recognition for DHL Germany.
• Some other minor improvements to URL detection.
• Some minor, behind-the-scenes maintenance.
...More
Customer Reviews
Truly outstanding package tracking app
This is a really great app, that allows me to put in the packages I buy and keep track of where they are. It really shines though with the mac widget that you can use, and the companion iOS app.

I've forgotten what I paid for it and the iOS app in the past, and have gotten free updates since then, with really great design refreshes.

Keep up the great work developers!
Amazing Application!!
I probably use this app more than any other. It's literally perfect. I'm not sure what else could be done to make it better, but they still come out with updates and add awesome features. Works 100% of the time and is beautiful. If you get packages in the mail, once a year or every hour, this is the app you need to keep track of it.
Fantastic
I literally use this every day, for both outgoing and incoming mailings. The developer responds quickly to questions and feedback. Syncs with the iOS and WatchOS app via Junecloud; I love iCloud, but at this point speed and reliability are still strong arguments for developers to use proprietary cloud services for syncing. A+.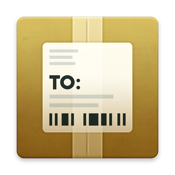 Download for Free
12 Archived versions available
This app is designed for OS X
Mac App Store Price: $4.99

Category:

Utilities (Mac)

Updated:

Dec 14, 2017

Version:

3.0.7

Size:

17.5 MB

Language:

English, French, German, Japanese

Seller:

Junecloud LLC
© 2014–2017 Junecloud LLC
Requirements: OS X 10.11 or later, 64-bit processor