Oilist
By 3DTOPO Inc.
Click on "Download Now" button under Icon or Open AppAddict app on iDevice to download this content for Free
Description
Oilist is the ground breaking generational art app.
Genuine art. All saved at canvas-worthy 4k resolution.

"Oilist is an artist in your phone, one that you watch sketch, paint, and craft a unique version of a photo you've shot." - MacStories, May 2017

"App of the week: Oilist review - Hypnotic, engaging, with a longevity that escapes most filter apps, and with high-res output so you can use it to create real-world art." - Stuff Magazine, April 2017

Give Oilist an image and it will automatically generate a genuine and unique work of art based on it. Painted for you in real time! Participate or spectate, it's up to you, Oilist will delight!

Oilist comes with 18 infinitely customizable styles; from impressionist to abstract.

Oilist is not a photo filter. Unlike most filter apps, Oilist will never generate the same results twice, and is capable of creating from impressionistic to abstract artwork based on the user's photos. Instead of applying a fixed formula to an image as photo filters typically do, Oilist analyzes the supplied image using computer vision technology, then paints simulated paint particles that are applied using various brush strokes and techniques.

At anytime during the painting process, 4k resolution images may be captured as often as desired.

When Oilist is painting, styles may be infinitely customized by selecting from 12 different painting moods, choosing from 15 different brushes, setting brush options such as the size and spacing, and by injecting imperfections with the exciting Chaos tool. The gravity of the paint can be controlled by tilting the device and the brush angles may be controlled by yawing (rotating) the device. To rapidly change settings, it is possible to pause the painting by tapping in the paint area, make any desired changes, the tap in the painting area again to unpause the painting.

New and interesting results may be obtained by alternating settings with new settings painted on top of the previous settings. For instance, first paint a layer using the Warm mood followed by a layer using the Cool mood. The use of large brushes tend to create more abstract artwork and smaller brushes work best for high definition detail.

Oilist will automatically provide smaller brush strokes and greater photo-realism to detected faces. This can optionally be disabled by opening the Settings app, tapping on Oilist and disabling face detection.
...More
What's new in Version
1.1.05
Improved stability and performance.
...More
Customer Reviews
No reviews yet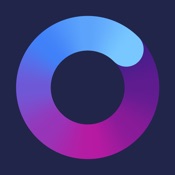 Download for Free
3 Archived versions available
This app is designed for both iPhone and iPad
iTunes Price: $2.99

Category:

Photo & Video

Updated:

Jan 17, 2018

Version:

1.1.05

Size:

99.8 MB

Language:

English

Seller:

3DTOPO Inc.
COPYRIGHT ©2018 3DTOPO Inc., ALL RIGHTS RESERVED.
Requirements: Requires iOS 10.0 or later. Compatible with iPhone 5s, iPhone 6, iPhone 6 Plus, iPhone 6s, iPhone 6s Plus, iPhone SE, iPhone 7, iPhone 7 Plus, iPhone 8, iPhone 8 Plus, iPhone X, iPad Air, iPad Air Wi-Fi + Cellular, iPad mini 2, iPad mini 2 Wi-Fi + Cellular, iPad Air 2, iPad Air 2 Wi-Fi + Cellular, iPad mini 3, iPad mini 3 Wi-Fi + Cellular, iPad mini 4, iPad mini 4 Wi-Fi + Cellular, 12.9-inch iPad Pro, 12.9-inch iPad Pro Wi-Fi + Cellular, 9.7-inch iPad Pro, 9.7-inch iPad Pro Wi-Fi + Cellular, iPad (5th generation), iPad Wi-Fi + Cellular (5th generation), 12.9-inch iPad Pro (2nd generation), 12.9-inch iPad Pro Wi‑Fi + Cellular (2nd generation), 10.5-inch iPad Pro, 10.5-inch iPad Pro Wi‑Fi + Cellular, and iPod touch.